New justice minister backs £10k small claims limit
Written By - Liam Bolton - September 30,2019
Ascourge of personal injury lawyers at Westminster has been appointed as a junior minister at the Ministry of Justice.
Chris Philp was confirmed as parliamentary under secretary of state, leading on criminal law, sentencing, and court and tribunal services.


He replaces Edward Argar, who has moved to the Department of Health.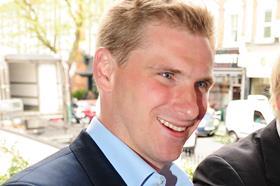 Philp's responsibilities also include speaking in the Commons on Lord Keen's civil justice portfolio. That will give him direct input into matters affecting potential further personal injury reform, an area in which Philp has in recent years been an outspoken critic of the sector and the conduct of lawyers.
Last October, Philp said during a debate on the provisions of the Civil Liability Bill that he supported a £10,000 small claims limit, rather than the £5,000 limit being proposed and which will come into force next April.


He cited figures which said that 47% of payouts made by insurance companies for RTA injuries were 'consumed' by legal fees and suggested the 'entire system is out of proportion'.
Philp also criticised the system of qualified one-way costs shifting, introduced in 2013 to protect claimants against defendants' costs, as creating a 'significant moral hazard' and a 'one-way bet, which means that claimants may as well just have a go and see what happens'.
Philp has explained his stance stems back to his own experiences of being cold-called by claims management companies following a minor accident.


In September he told the Commons: 'Claims management companies should not be making these calls at all, and they should be completely prohibited… I have had personal experience of this; the public are being incited to commit fraud on an industrial scale. There is no reason why the level of claims in the United Kingdom should be so much higher than in other European countries.'
Philp, the MP for Croydon South, went on to call for a ban on insurance companies having an equity stake or any other financial interest in CMCs or claimant law firms, to effectively widen the referral fee ban to alternative business structures keeping claims handling in-house.