Breaking: MoJ to confirm whiplash reform delays today
Written By - Liam Bolton - February 27,2020
Justice secretary Robert Buckland QC MP is expected later today to finally confirm that the RTA portal for whiplash claims is being delayed.


Scepticism has increased in recent weeks that the government would be able to meet its self-imposed 6 April for implementing the portal. A written statement in parliament will be made today postponing the policy, possibly until the autumn, the Gazette understands.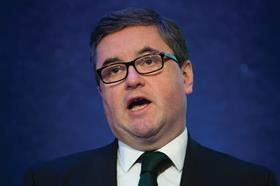 The failure to meet the April deadline will be a source of embarrassment for the Ministry of Justice, which has consistently stated its commitment to setting the portal live on that date. It is now over a year since the Civil Liability Act was passed, with provisions to increase the small claims limit to £5,000 for RTA claims and set a tariff for whiplash injury damages.


Personal injury experts warned the government not to rush through implementation of the portal, but insurers continued to press for urgent action. A senior insurance figure told the Gazette yesterday 'not a single person' still believed the April date would happen.


The insurance industry has committed millions of pounds to funding the design and implementation of the portal, which is intended to allow unrepresented claimants to bring their own case. The Motor Insurers Bureau, handed responsibility for the project, has already invited lawyers to register and has repeatedly said it has met its deadlines to be ready on time.


But a logjam at the Ministry of Justice, exacerbated by inaction during the general election period, has halted progress. There has been no parliamentary legislation to increase the small claims limit, no publication of the tariff levels and no formal drafting of the pre-action protocol required as part of the portal. This protocol would still need formal approval fromthe Civil Procedure Rules Committee, which is not due to discuss the issue until it meets next month. Other key aspects yet to be resolved include the alternative dispute resolution scheme supposed to be offered to litigants in person who are unhappy with settlement offers.

With so much preparation already completed, and insurers ramping up their lobbying campaign in the coming weeks, it is impossible to see plans for the portal being cancelled. It is now likely the MoJ will give itself time over the summer to complete details, with the expectation being that the scheme will go live in the autumn.