A new world of work
Written By - Nathan Green - August 03,2020
A new world of work

As lockdown restrictions ease, the general consensus is that the government's furlough scheme has only delayed inevitable redundancies. But many working in legal recruitment remain cautiously optimistic, reports Maria Shahid

Many solicitors are uneasily contemplating what life will be like in the 'new normal'. Some will certainly be affected by the winding down of the government's job retention (furlough) scheme, which is set to end in October.

'There is definitely a level of insecurity about potential redundancy evident in the lawyers coming to see us,' says Duane Cormell of Realm Recruit.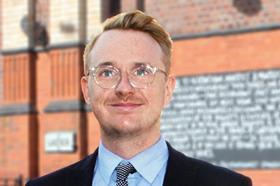 While the general consensus is that the scheme has merely delayed redundancies, recruiters believe the impact of Covid will be mitigated by a permanent move to a more flexible workforce – both in terms of hours worked and location.

'Inevitably, we have moved from a candidate-driven market to a vacancy-driven one. But I haven't heard about the level of redundancies replicating what happened in the 2008 downturn,' notes Cormell.

For many in private practice, lockdown has inevitably led to a significant drop in fee income. Some stats have been apocalyptic. A Law Society survey of 8,000 law firms conducted in the first weeks of the pandemic found that 63% of sole practitioners and 71% of firms with four partners or fewer said the drop in earnings could lead to their permanent closure by the autumn.

Property and conveyancing advice forms the backbone of the country's high street practices. As house sales came to a standstill, so did instructions. Moreover, many practices were simply not geared up to continue working remotely.

'The legal market has been hit quite hard,' notes Mark Bailey, associate director in the legal division at Sellick Partnership. 'Traditional high street firms are generally not set up for remote working, and the drop in the number of instructions in property as well as immigration, along with the passing trade that high street firms are traditionally so reliant on, has meant that their businesses were fundamentally affected.'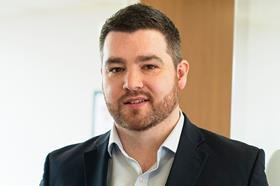 CV-Library.co.uk noted at the beginning of May that the number of legal job vacancies fell by 75% in March and April. 'The recruitment market went very quiet at the start of the lockdown, although we are beginning to see a marked return to optimism,' says Cormell.

Bailey notes that while some transactional work has decreased, other practice areas have seen an increase in work, notably employment. There has been a steady flow of enquiries relating to the furlough scheme, potential redundancies and work-from-home applications.

In June market commentators were predicting pent-up demand for housing would lead to a surge of conveyancing instructions over the late summer. Property listing website Zoopla, for example, reported that new UK sales in the previous month were already close to pre-lockdown levels. Since then, however, a tightening of mortgage lending criteria has set matters back.

Recruiters believe any surge is likely to be met initially by redeploying existing staff from other areas of practice where possible, and by bringing existing staff members out of furlough. Hiring new fee-earners is less likely. Indeed, at the end of May a number of professional bodies, including the Law Society and Conveyancing Association, wrote to chancellor Rishi Sunak asking for greater flexibility in the furlough scheme. They wanted firms to be able to take existing staff in and out of furlough on a weekly rather than three-weekly basis to cope with expected increases in demand for legal advice.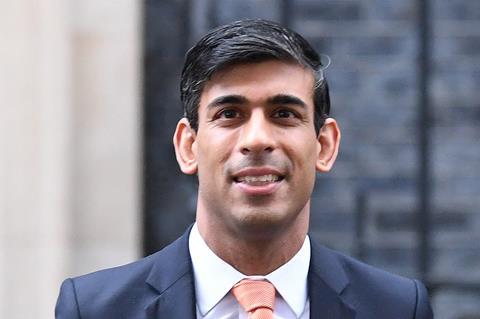 Family lawyers are also expecting an influx of instructions as the lockdown restrictions ease, with data from China and Italy suggesting an increase in divorce proceedings after restrictions were lifted.

Litigation and restructuring practices are also cautiously upbeat, as is a traditionally countercyclical insolvency sector which is set to be very busy as government support initiatives are gradually withdrawn later in the year.

Flexible friends
Sellick Partnership's Laura Hayward is one of many recruiters who believes that flexibility is going to define the legal recruitment market. Employers who embrace this are more likely to secure the right candidates.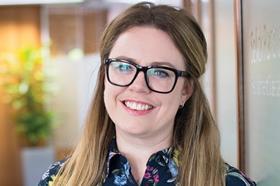 'Many firms have seen that working from home can work,' Bailey says. 'There will be a major shift in the sector towards flexible working. A number of law firms have indicated that they aren't going back to the office five days a week any time soon.'

Cormell agrees: 'The yearning for flexibility has been there for some time, and the profession has generally resisted it. Going forward it is going to become a prerequisite. Our advice to law firms wanting to be seen as ahead of the game would be to offer flexibility both in terms of days spent in the office as well as how the contracted hours are worked by their employees.'

Sophie Gould, who heads learning and development at F-Lex, an online platform offering on-demand legal service, also notes 'a growing realisation that lawyers can work in a more agile and flexible way'.

She says: 'At the beginning of lockdown there was panic, then a period of adjustment. Now many people are looking to see how they can make their business work in this new situation. We hope that this will carry through into what the future could look like.'

Adam Gordon, CEO of Candidate.ID, concurs: 'The past few months have proven that employees can adapt to remote working and maintain high levels of productivity. Historically, this has been a major obstacle for businesses attempting to adopt this approach.'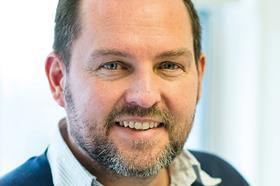 An April report by Realm Recruit, based on a survey of 150 lawyers, found that just as many (25%) believed they had become more productive as a result of working from home as said their productivity had decreased. Moreover, 53% of employers noted no change in productivity. 'The results reinforce what was probably obvious to some,' says Cormell. 'Some people thrive in an office environment, whereas
others work better at home.

'The key is that there is no one-size-fits-all approach, which will become more obvious to law firms with good MI [management information] data. They will get the most from their workforces by subsequently empowering employees to work where and when suits them best.'

Remote working has also led to employers considering candidates from outside their immediate locale, leading to a more disparate workforce, says Bailey.

Anthony Brooke at Brooke Thornham Consulting is more cautious. For those law firms that had already invested in the technology, the move to home-working, as well as flexible hours, was seamless and swift, he says. However, for many high street practices in particular, the lockdown forced an unplanned 'step change' that left many scrambling.

Brooke believes it is still too early to gauge the viability of remote working in the sector as a whole: 'At the moment we are in the adaptation and not the adoption stage. Firms are coping with staff working remotely, but there really hasn't been the time to assess the long-term impact on productivity and profit.'

Redundant practices
As law firms reassess business models, it remains to be seen who will bear the brunt of redundancies. While some recruiters have seen an uptick in demand for paralegals and newly qualified solicitors, others have seen a significant fall.

Past recessions suggest that, in addition to more junior fee-earners, associates with more than six years' PQE are most likely to be the victims of a wave of redundancies forecast for later in the year. Although highly prized in a buoyant market for their expertise and client-facing experience, as partners consider their firms' financial position, it does seem feasible once again that this cohort will be in the line of fire.

'We are regularly speaking to general counsel,' notes Gould. 'In a recent poll 48% said that they were doing the work of more junior lawyers, so there is definitely room for efficiencies.' She adds that many law firms are waking up to the value that paralegals and junior staff bring to their teams.

Gordon agrees: 'There is going to be a lot of consolidation in the market and retiring of senior fee-earners. Law firms are going to be a very different shape come September. There is no point in having a 300-strong legal team if you don't need that until later in the year.

'From the research we've done, there is also going to be more temporary and contract work.'
Brooke, however, argues that the remote working model could in fact benefit more senior lawyers who are able to work effectively without direct supervision and support.

Meanwhile Gemma Jones, director at eNL Legal, notes that many of the vacancies coming through have been at mid-level among mid-tier firms.

There are other reasons for optimism. Realm Recruit notes in its research report that law firms expecting to make redundancies are in the minority, with only 27% saying these were 'likely'. Not one said redundancies were 'very likely'.

Nonetheless, recruiters are already seeing candidates who have either already been made redundant or are expecting redundancy. Realm's survey found that 67% of lawyers were worried about job security, which has led to many getting ahead of the game by looking for new opportunities.

'We have had lots of disgruntled people come to us who have been furloughed, because they have been unhappy with how they have been treated, and how the whole situation has been handled by their employer,' says eNL's Jones.

'Many of the lawyers we see are trying to make sure they have an insurance policy in place, so there is potentially an element of law firms not doing enough to communicate with employees,' notes Cormell.

Bailey emphasises the importance of good internal communication. 'Engaging with and understanding how your staff are feeling and coping in these uncertain times is more important than ever. You must have the data available to fully understand their behaviours.' This data will also be critical in identifying 'flight risks', he adds.

'Businesses that are too slow or resistant to embrace change in this time of crisis are set for failure,' he continues. 'Candidates will come through the other side looking for employers who have engaged with and supported them.'

A number of recruiters noted the growing importance of 'soft' benefits to candidates, in particular with regard to mental health and wellbeing. 'Wellbeing is an increasingly pertinent issue, particularly for millennials, and the pandemic has definitely been a catalyst for increasing its importance,' says Cormell.

Realm's survey found that a significant proportion of respondents (40%) were dissatisfied with how their employer was looking after their mental health and wellbeing. By contrast, 90% of law firms thought they were doing 'fairly well' or 'very well' in this respect – indicating 'an obvious disconnect' between employers and employees.

Realm's survey found that nearly 50% of respondents cited wellbeing and flexible working as more important after the pandemic than it was before. Half of respondents also considered 'better management' to be a factor in considering a job offer, suggesting a dissatisfaction with their current firm.

Flexible (home) working is likely to remain in place for the foreseeable future. In F-Lex's weekly virtual meet-up call with 158 general counsel, 55% said that they will be looking at keeping some form of home working in place for all their employees.

But long-term predictions remain difficult. 'I don't think we'll get a feel for how the market will evolve until September,' says Jones. One suggestion is that maintaining cybersecurity will serve as a strong incentive to keep key people in the office.

Cormell adds: 'I don't think firms have got a long-term plan in place as yet – their planning is for the next phase of furlough. They are not thinking much further ahead than that.'